About the District
The 17th Congressional District spans parts of Santa Clara and Alameda Counties. It includes all or most of the cities of Cupertino, Sunnyvale, Santa Clara, and Milpitas, parts of Newark and Fremont, and some western and northern parts of San Jose.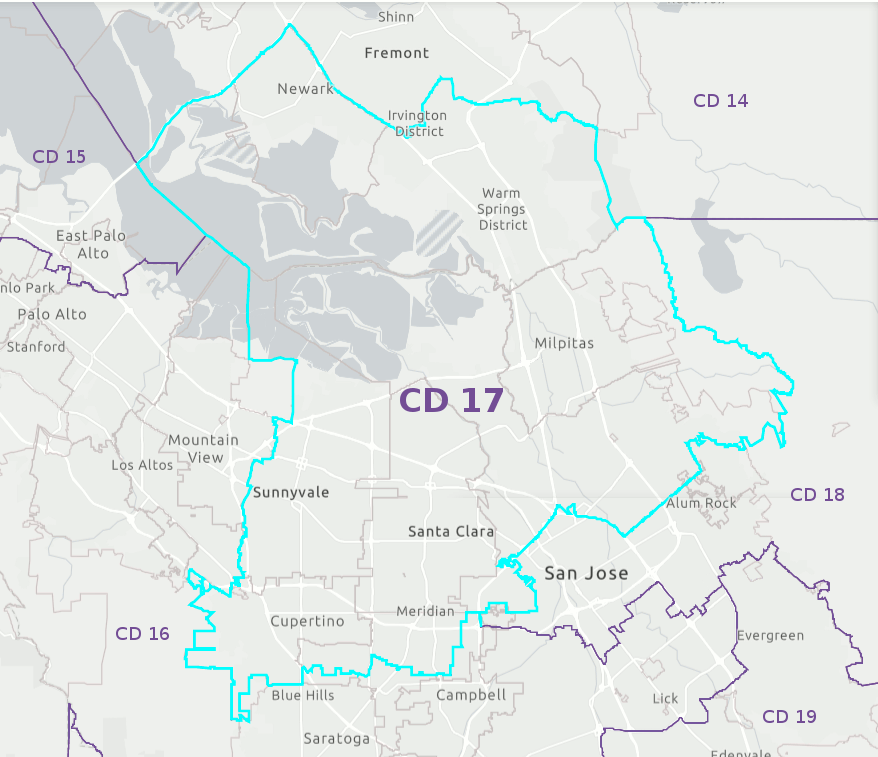 Note: The district boundaries change every ten years, based on population counts from the census.
Based on the last report from the Secretary of State published before the 2022 primary election, this district included 300,617 voters in Santa Clara County and 58,694 voters in Alameda County.
You should be able to check to see if you are in this district (if it isn't clear from this map, because you live near the boundary) using the district look up service provided by the Santa Clara County Registrar of Voters or the scalable district map for Alameda County.